DELETE THIS PAGE _ CONTENT ADDRESSED ON "WHO WE HELP PAGE"
Virtually all Federal, State and Local government facilities, including Education, will have some form of security needs that must be met by competent, professional business security companies. This need has only become more intense in recent years and nothing indicates that there will be any major societal changes that will mitigate this need. Criminal elements have become more sophisticated in the manner with which they carry out their activities, which requires a proper level of security technology and design to counter their efforts. With budgets being drastically trimmed, how can the security managers of these facilities find that perfect balance between sophisticated technological design and an affordable cost?
Midwest Digital Systems has over 15 years of hands-on experience designing, installing and maintaining integrated business security camera systems, key card access systems and door intercom video for State and Local governments and schools. Their affordable solutions provide the highest level of technology available and by providing one of the best warranties in the industry, they can also help make the overall cost of ownership come into line with budgets. Being sensitive to the specific requirements of schools, jails, courthouses and other government facilities, their goal is to complete a professional installation or service call with little or no disruption to your routine operations or activities. Understanding the need to be cost-conscious, they will integrate with existing equipment and show you a clear path for future additions or upgrades, giving you an incredibly scalable solution.
Midwest Digital Systems has a combined 80 years of experience in:
Retail loss prevention and theft detection
Forensic investigation of criminal activities
School and Educational facility integrated security
Correctional facility security camera systems
Video surveillance and key card access systems for school, jail and courthouse facilities
School District door intercom video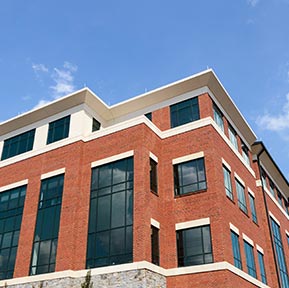 Our government and school customers tell us time and again how much they appreciate our commitment to uncommonly good customer service. They are thankful for the way we take the time to fully understand their operations so we can custom design a security solution that will meet their unique requirements yet be within their budget. They can also testify to our unbeatable responsiveness and flexibility in working within their schedules.
Give us a call today or complete the Contact form for a no obligation assessment of your security requirements.
No one has ever been sorry they hired Midwest Digital Systems, where no customer is too small to be large in our eyes.