Are you asking too much from your cameras?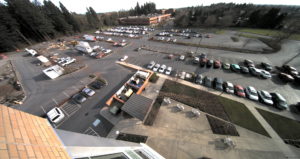 When selecting a camera, it's important to consider the scene the camera will be observing and what performance characteristics are expected from the CCTV cameras. Some folks ask for a very wide angle lens so that they can see as much as possible from one camera. That's great, but if the expectation is also to read license plates or identify a person's face from 100′, then we'll need to consider optical vs digital zoom.
Ins & Outs of Optical Zoom
Optical zoom is achieved by the actual adjustment of camera optics, such as moving or rotating different lenses inside the security cameras. It's analogous to looking through a pair of binoculars. If you're choosing a camera with X3, X4, X5, or higher optical zoom, that number represents the exact amount of magnification that the security camera zoom lens is capable of performing. The higher the security camera optical zoom, the better. Optical zoom security cameras are a great choice for many applications where capturing quality images with as much detail as possible is a top surveillance priority.
The Pixelization of Digital Zoom
Digital zoom expands the size of pixels in a digital image, making it appear bigger. You'll actually be able to see the pixelation, making the image look "blocky". It's far better to optically zoom into an area of observation first for the highest quality resolution. You can always apply a digital zoom later for further enlargement.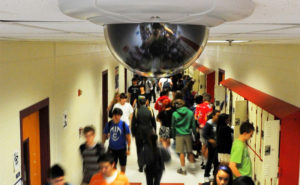 You may wish to consider a mix of manual optical zoom, motorized zoom and/or PTZ (pan-tilt-zoom) cameras to provide the most cost effective solution to your security requirements.
It can be difficult to determine which cameras are best for specific situations. AAI's dedicated project managers have a wide skill set. We're here to offer technical consultation, specification review and installation with comprehensive access control capabilities and ongoing maintenance. We're your partner dedicated to helping you keep your facilities safe and secure.
For information on better securing your facility, contact AAI today at info@aai-systems.com or call 866-935-3095.